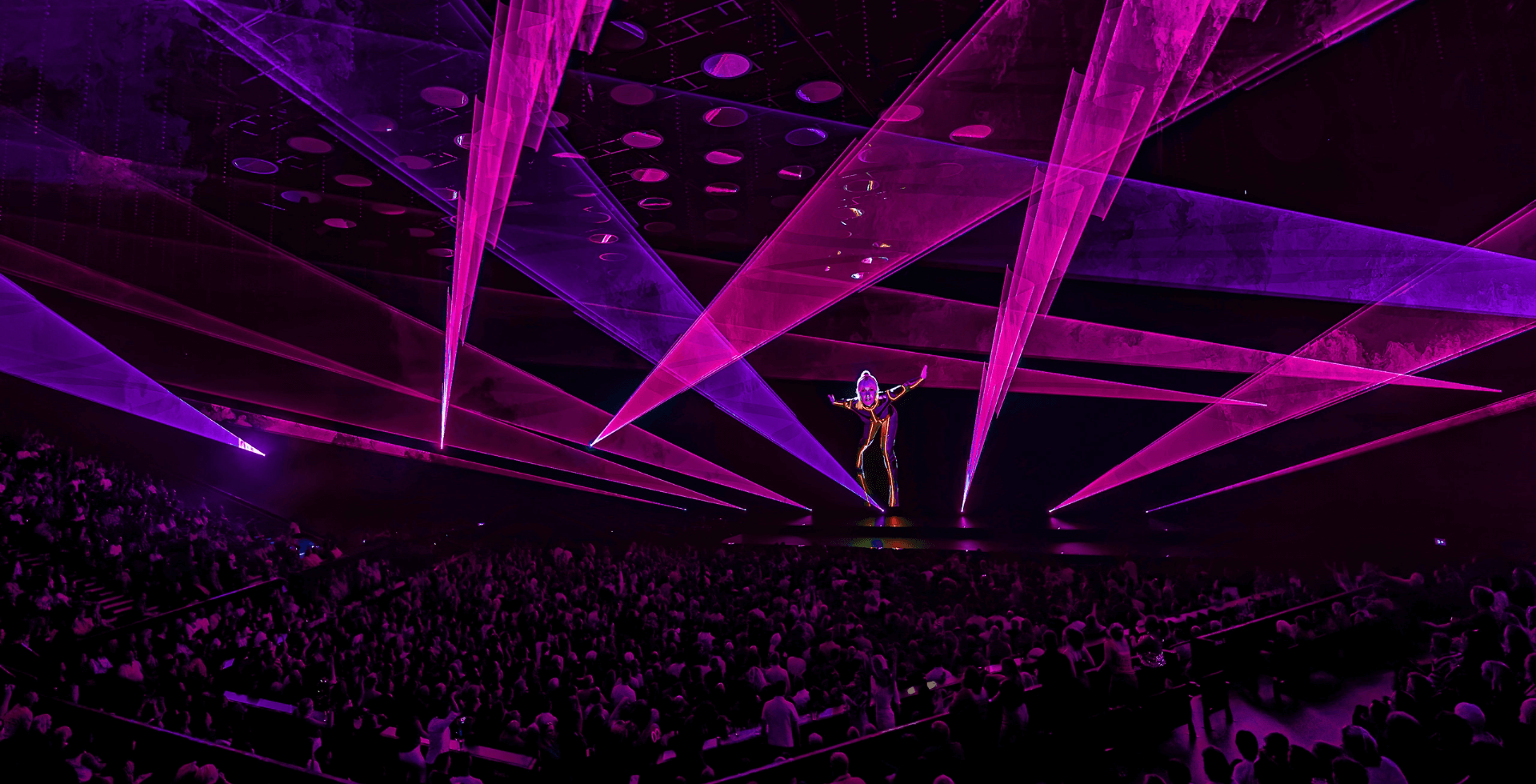 Impress
with a legendary
laser show.
Known from:


Experience?
Yes. Lots of.
More than 35 years of tarm Showlaser GmbH – more than 35 years of creativity, precision, passion and the will to create something big. For us, as well. But mostly for our clients. Where it lead us? Right now we're one of the world's leading providers of laser shows. And we have one of the largest and most modern equipment pools in the industry.
With that we can provide our clients with even better service, better products and, of course, more attractive prices for all our orders.
tarm showlaser: Full service from start to finish.
You'd like to get your events to the next level by including spectacular light shows? Make them an unforgettable experience? Then tarm Showlaser is your best partner! You are responsible for the organisation of those events? Wether it be companies, agencies or other creatives – you've come to the right place.
Throughout the years we've supported various events and helped designing the lighting concepts. Starting from performances of Pink Floyd, Silbermond, LENA or Robbie Williams up to events such as the opening ceremonies of the Olympic Games in Vancouver in 2010. Or even the ABBA Voyage Spectacular in London in 2022.
Looking to book a laser show? tarm Showlaser. If you want it to be unique.
Do you want to excite your guests with breathtaking effects? Create unforgettable experiences with spectacular light shows? If so, then tarm Showlaser is the right partner for you. We know how to create impressive events and make them even more impressive: By booking a laser show with a wide variety of artistic sequences and atmospheric light shows. Make your statement.
We already could convince several customers, whom we've supported with their events. Some of them for many years already. National customers, as well as international. Let us convince you, too. Let's create unique experiences together!
Laser show equipment ready to use.
tarm Showlaser has the largest and most modern equipment pool in the industry. We're passionate about developing our own innovative products. This made us the industrial leader in technical equipment for laser shows. Our know-how, combined with state-of-the-art laser show equipment and our own productions – for our clients to benefit from unique, creative solutions.

With state-of-the-art OSPL- and Diode technologies, our tarm laser projectors reach high-power outputs of over 100 watts. Professional laser show event technology that puts every stage and event to the next level. Easy handling, easy to use – with impressive results.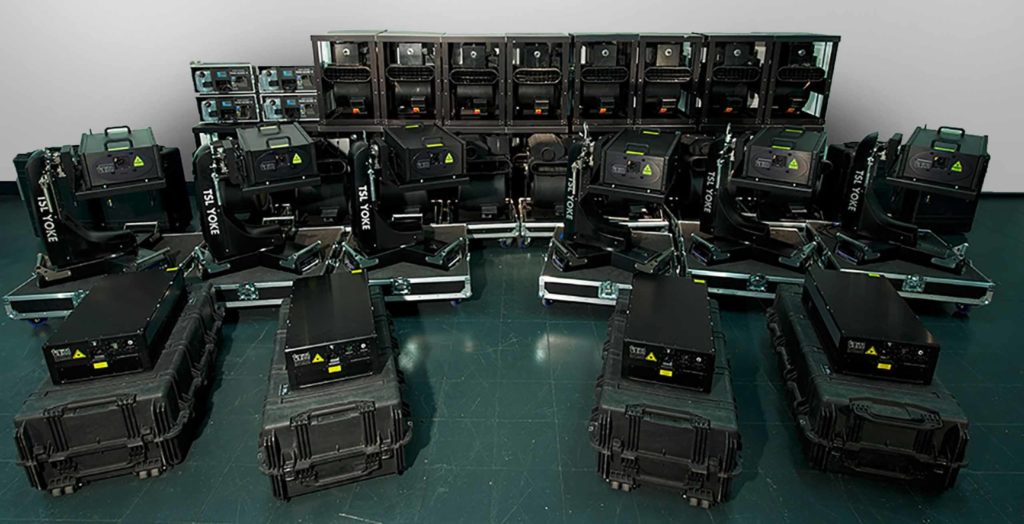 Would you like to book professional lighting equipment for an impressive laser show? Let's talk about it!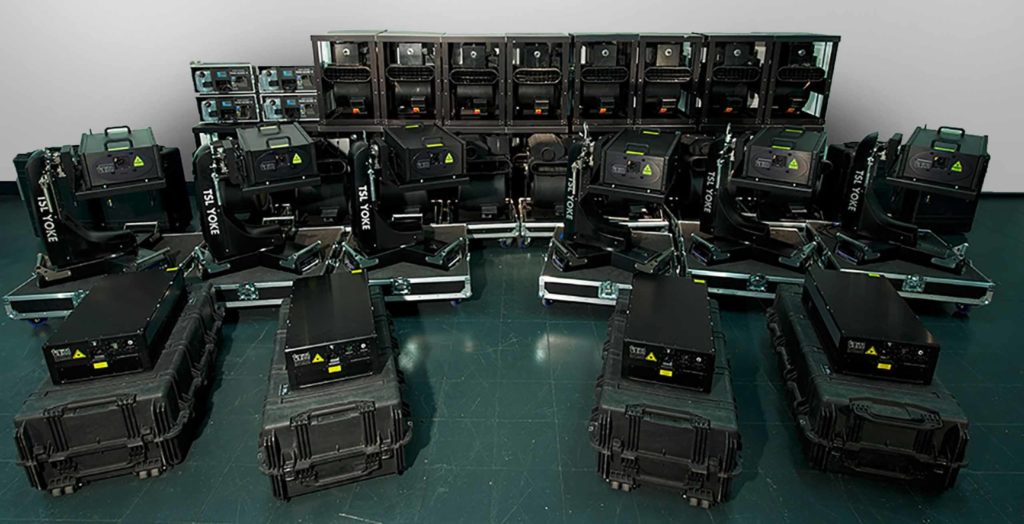 Worldwide
On site worldwide in 48 hrs.
Annoyingly long waiting times? Not with us! As soon as you've ordered, we're on our way. No more than 48 hours of waiting until you have your equipment on site. No matter where in the world you order from. Ready for use, safely packed for the transport to the location of your choice. Set it up, switch it on – and be ready to amaze!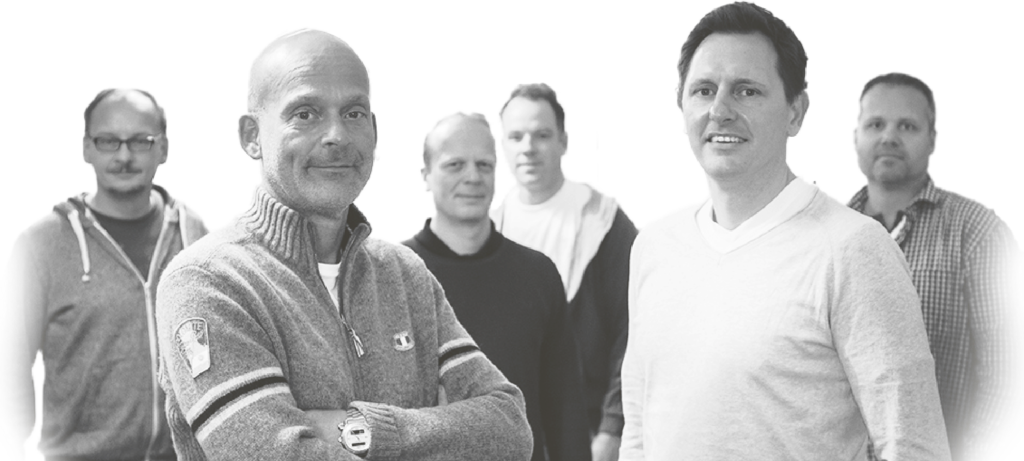 Everything will be fine
with the Tarm-Team
Operating
worldwide
More than 35 years
of experience
Over 600
successful projects
Consulting, planning and implementation
FAQ
You don't want to wait weeks for your equipment or worry about transporting the expensive pieces yourself? It is so much easier with tarm Showlaser: Simply book your laser show through us and we bring our state-of-the-art high-tech equipment straight to you.
It doesn't matter from where you book your show with us – we're on site in no more than 48 hours. Easy and ready to use. Your all-inclusive service package with tarm Showlaser.
You want to put on a laser show but don't know exactly what equipment you need? tarm Showlaser provides you with event technology that will make your event an unforgettable highlight. From high-performance laser projectors to laser jackets with laser diodes for impressive light effects: Impressive, sustainable, unique.
Before your booking we will talk about the actual circumstances and what exactly you have in mind for your show. We will advise you in detail on the possible options, the individual projectors, and how you can get the best effects with our products. Get in touch with us.
The biggest advantage of laser show equipment is that it can be used for indoor laser shows as well as for outdoor shows. Such shows are used at concerts, open-air events or even private events such as wedding receptions or company events.
Outdoor laser shows offer more possibilities for shows outside. For example, the projections can be combined with various other elements such as water fountains.
Fog effects, on the other hand, are easier to use for indoor laser shows. Outdoors, there are often unpredictable air movements.
When using lasers for light shows, there is a lot to consider, too. Lasers in general are quite dangerous for the eyes and also for the skin, which is why it is essential to use high-quality equipment for a laser show. However, the handling should also be carried out by professionals in order to exclude risks.
For this reason, strict limits are set for light shows and their laser use due to legal framework conditions, which must be met. We know that legal framework and strictly follow these values. In addition, our employees receive regular training and further professional development. So that you and your guests can experience an unforgettable laser show. Without unnecessary risks. Feel free to contact us.
Classic pyro shows and fireworks have been increasingly criticised in recent years. Because of their noise and the air pollution. Does a laser show have less impact on the environment? Yes, definitely! Because with show lasers there is no combustion process that causes fine dust pollution. Likewise, it does not cause mountains of waste from burnt-out fireworks.
If you are looking for a show highlight for your event that will thrill your guests without harming the environment, a tarm laser show is the best alternative. State-of-the-art, innovative equipment for a laser show that will be positively remembered for a long time. We will be happy to advise you on the possible options.
Convinced?
The protection of our environment is being increasingly considered in entertainment technology, too. Laser shows, for example, do benefit the environment more than classic pyro shows. Sure, fireworks are nice to look at, but they are being increasingly criticised for being loud and polluting the environment. You want a breathtakingly, eco-friendly spectacle? Indoor or outdoor? Then tarm Showlaser is your partner of choice. Perfectly programmed choreographies, and unforgettable highlights. And the best: good for the environment.
+49 234 579 37 00
More info about tarm?
Download our current broschure
More laser shows from tarm?
Discover more on Vimeo now